Stand out

from the crowd…

Become one of our featured male escorts to get:
More views
More clicks
More bookings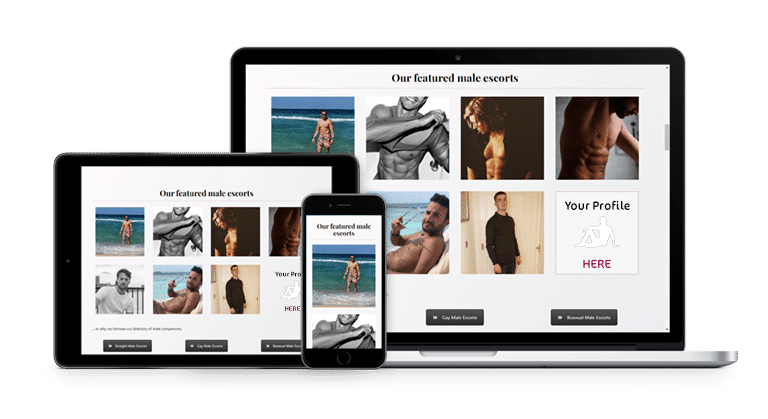 The best way to get more clients
With more and more guys joining the exciting world of male escorting, sometimes you need to do something a little different to get to the top of the list. That's where our featured escort section comes in.
Our featured escorts appear on the home page and at the top of the main booking page. They are the first guys that almost every single person looking for a male escort sees when they visit this website. On average, featured escorts see their bookings increase by around 40% with this increased visibility.
Places in our featured section are strictly limited, delivered on a first-come, first-served basis, and there is usually a waiting list.
Please note, to be eligible for a place on our featured escorts page you must already be a member of The Male Escort Agency. If you haven't already, sign up now.
Become a featured escort today
Slots in our featured escort sections are highly prized, extremely limited, and given on a first-come, first serve basis, so if you want to be included you need to act fast.
Prime position on our home page
Additional exposure on our main booking page
£69.99 per month