How male escorts offer personalised services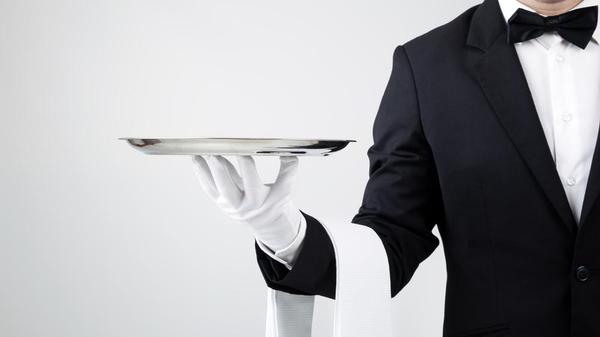 Hi, my name is Matilda. I am here to share my experience with male escorts. The first time I used escort services was ten years ago – or thereabouts. At the time when I started using escort services, you don't get to answer questions when you are hiring.
At that time, whenever I wanted to hire, all I needed to do was to log into the website and select the escort that I wanted. The process was still as simple as it is today. I open the website of the agency and scroll through the list of available guys. Once I see the one I like, I click and get hired immediately.
I don't know if it is general, but the escort agency I hire from now does something a little different. Now I don't hire and have the guy come to my house. Whenever I want to hire male escorts now, the agency will call me up and ask me a few questions including what I needed the escorts for and if I had any specific problem or situation I was going through.
For the seven or eight times, I have been called by the escort agency; the caller has always been very polite. The voice is different, so I am pretty sure all the callers are not the same person. I guess it is a sort of training that they have. Just like the callers, the services offered by the male escorts are also more refined than it used to be. Let me tell you a bit about the differences I have witnessed in recent times.
In the past, when I hired male escorts, the first ten to twenty minutes of their arrival often feels like an interview session. The escort will ask you all sorts of questions in an attempt to know you. Sometimes this was fun, but at other times it was discomforting.
Whenever I am angry, I usually hired escorts. It was a habit I developed in my college days. However, that time I used to hire to deal with the pressure of having a boyfriend. The last thing I ever wanted had a boyfriend in college. I just wanted to be focused and get done with my education. However, my girlfriends will not let me be. They were always pestering and taunting me. When I discovered male escorts, I decided to use them to ease the pressure.
There was this time I was having issues with my boyfriend. We argued a lot one evening about his drinking habit. He got angry and left without telling me where he was heading. For two days he refused to come back, and I was really pissed.
I hired an escort on the third day when he didn't return. The move I guessed would make me feel better. I wasn't in a talking mood, but when the escort I hired arrived, he asked so many questions that I felt pissed and regretted hiring in the first place. In my mind, I was like,
"Can't this guy see that I was not in a talking mood?"
The feeling is much different now. The only question I get to answer now is from the caller that calls me after I place my order. The smooth-talking way and the pleasantries of the caller feel better than answering questions like interrogation from male companions.
The moment the male escorts step into my house, they already know how I feel; they have background knowledge of me and will not bother asking me questions to know me. If I am not in the mood to talk, they already know and would look for another means to make me feel better.
The most recent experience I would love to share happened just weeks ago. I hired one of the male escorts because I was feeling lonely and when he came, he immediately proposed a treat – nothing lifts a spirit that is down like a lovely treat.
We hung out and had loads of fun. By the time we returned I was smiling from ear to ear. My only sadness was that my escort would leave very soon leaving me in sadness again. Escorting services is now more personalised than it used to be. I say this with certainty.