We think you've got what it takes to become a male escort with the most popular and highly rated male escort agency, and we want to help you achieve that dream.
Choose from one of our three subscription packages to guarantee all the help, support, and guidance you'll need for this exciting new chapter in your life.
These links take you to our safe and secure payment page provided by Nochex. You will need your card details to hand.
Once you subscribe we will help you create your profile to help you sell yourself and your services effectively online. Once your profile is completed we will be able to advertise you here on our website.
There are no contracts, hidden fees or clauses. You can also cancel at any time, and we will remove all of your details if so requested.
We offer a 30 day 100% money-back guarantee on all subscriptions if you are not entirely happy with our service up to 30 days or when your profile is published live on the site whichever is the soonest.
SIGN UP NOW & GET OUR E-BOOK FREE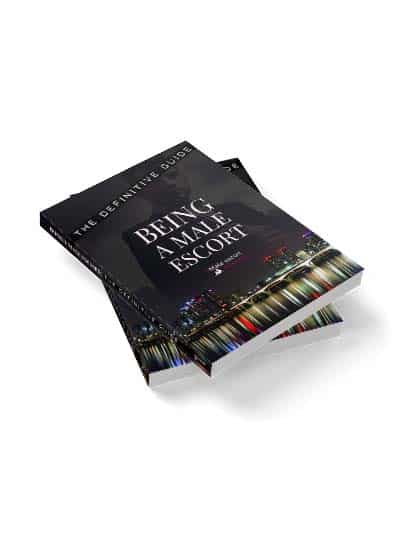 EXCLUSIVE TO TMEA SUBSCRIBERS
Your new dedicated account manager will be there to guide you through the process of creating your profile:
Evaluate your photos, how you can improve them, what to show and what not to show.
Edit your personal description to make it as enticing as possible, to attract as many clients as possible. This will be your shop window!.
Offer advice on what you should charge for your services after evaluating your completed profile.
Advise you on social media promotion, and help setting up these accounts if required. (This is optional, of course, as we understand some escorts prefer to be discreet)
Ongoing, your account manager will:
Be there to give you full information on what to expect from your bookings, and if required we will be there to help with any questions you have such as how to approach your first assignment, what to wear and how to act, and how to respond to client requests.
Provide tips on has worked for our most successful escorts – how to create a rapport with clients so you gain maximum repeat bookings.
Advise you on how to filter out time-wasters. This will give you an advantage over other male escorts.
Regularly update you on potential scams to ensure you deal with only genuine clients.
If you have any questions please do not hesitate to contact us via email at [email protected] or on 0845 8620599 where we will be more than happy to help.
Choose your subscription!