The ultimate search for the best male escorts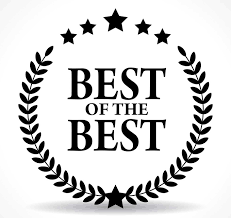 "Best" is a word that is loosely thrown about by everyone who cares to get the attention of people, and the male escort industry is not excluded from this. With relatively cheap internet services, cheap web hosting and domain names registration, and free website creation, the trend has only begun to gather momentum. Every male escort and male escort agency claim to be the best without establishing any metric to justify this claim – just a claim at the end of the day. It is hence important to establish what exactly makes a male escort the best.
To buttress my point, I will just share a story I received in my email from one of our clients at the Male Escort Agency. She said:
"Hello, I Just want to share how I have enjoyed your services at the Male Escort Agency. I have been using the services of male escorts for a long time now, and I often try different agencies, and occasionally try independent male escorts as well; all portraying their services as the best. Not to be too bashful to some of the agencies, or individuals, it was just that the service was always missing something, something I couldn't place till I experienced it with you guys. Your attention to details amazes me, and the few men I have booked through your agency have given me the best male escorts experience ever! I actually decided to book other men out of curiosity; as i wondered if it was the individual or it was a culture encouraged by the agency, and my guess has been confirmed. I just want to write to encourage you to keep doing what you are doing."
This sort of testimony just serves as an example of what dictates who is best and who isn't. Like it is said; "The proof is in the pudding." Notwithstanding, at The Male Escort Agency, we recognize that the enemy of our best is our better; hence, we never get comfortable and keep striving for the best. Our services are tailored to make the services we offer a memorable one for our clients, and the process starts from our selection process. We know the name and standards we are trying to maintain, and would never compromise on any of the criteria we use.
Furthermore, our escorts are given the required guidance and help to boost their career, and keep them abreast of current trends and what is expected of them. These set us apart from other male escort agencies; we never claim to be the best, we are just a bunch of guys striving to put smiles on the faces of our clients. Once that happens, we are satisfied.
Check out our male escorts today, they have been specially handpicked with only one aim; to attend to your needs, and make you happy.