Welcome to The Male Escort Agency USA
~Where clients come first~
America's leading male escort agency.
Established in 2013, we have been providing premium non-sexual male escorts for all occasions for nearly a decade. We have a diverse selection of companions to suit your requirements, so whether it's a plus one for an event or somebody to wine and dine you, we have the man for you.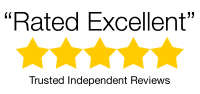 Dedicated to putting the USA's best male escorts at your fingertips.
Our male escorts directory has a diverse selection of companions offering male escort services, from personal trainers, chauffeurs, chefs, and many more, so no matter what the occasion, we have a professional man for you.
You always come first.
Whether you're an established male escort or just starting out, we are committed to helping you become the best that you can be. We provide you with help and advice with creating your profile and ongoing 24-hour support.
If you wish to become a male escort, rest assured we will help you every step of the way.
Introductions
Ten years ago, I founded The Male Escort Agency to fulfil a need that wasn't being met. The need for a reliable, reputable place where ladies and gentlemen could search for their perfect male companion to escort them on various dates, events and occasions.
I must confess that when I started this business, I had no idea how popular the site would become or that I would have to take on help to deal with the sheer volume of interest. We now have over 500 registered escorts and thousands of happy clients, many of whom are now regular customers of our escorts. We are the most-visited, and highest 5-Star independently reviewed agency online in the UK.
We help all male companions – whether they be straight male escorts, gay male escorts, or bisexual male escorts – promote and advertise their services. With ongoing assistance, drawing input from our team to ensure the highest quality, security, and discretion for all our clients.
In the last five years we've seen a huge increase in the number of visitors from the USA – both escorts and clients alike – not to mention dozens of direct enquiries. With 7000+ of our daily visits now coming from the USA, it's clear that you have needs too. We heard you, and now we're here to take care of them.
With six times the population and forty times the landmass of the UK, it's been no small task adapting our very UK-centric system. We've had to rebuild most of it from the ground up, along with the rest of the site.
We're sorry it took so long, but if anyone knows the value of building anticipation, it's us, and you will be satisfied.
If you're interested in becoming a male escort or are already a part of this exciting, rewarding industry and wish to join us here on the site, click the link below.
We pride ourselves on our diversity, our hundreds of satisfied clients, and our dedicated support for escorts and clients alike. Whether you're straight, gay, or bisexual, we're here to help you on this new and exciting journey.
I'd like to thank you for all your patience and support in helping us now become the largest international male escort agency.
About our escorts and our agency