A Tale of two Male Escorts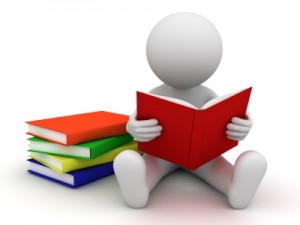 This piece was written in a bid to reach out to those who must have at one point in their lives, considered the prospect of venturing into the escorting world. Having heard different discouraging stories about escorts who did not fare well in this venture, some have lost the interest in becoming one. The work of an escort is quite challenging and demanding. However, determination and focus on what keeps one going as an escort.
Two good friends who lived together, Phil and Tom, both aged 24, had jumped from one job to another, it seemed as if their fates were tied. As a matter of fact, there were times when one would change job this week, and the other would lose his job the next week, events similar to this kept happening to them year in year out until Tom stumbled on an advertorial on one of the most popular social media platforms in the world.
An escort agency was recruiting Male Escorts and the application time range was quite short. On seeing the advertorial at first, Phil laughed out so loud; he never imagined himself being one. The way in which Phil laughed in derision at both himself and the prospect of becoming an escort, made Tom start thinking if he had not made a mistake by introducing this offer to him.
When Tom saw that Phil's mind was made up, he decided to apply. By doing so, he figured that there was a possibility that Phil could have a change of heart and possibly join him in the 'escorting' world. Tom was accepted as an escort after series of interviews, and he had to undergo some training, this meant that he would be leaving the area where he and Phil lived. This was to last for three months. As Tom explained to Phil, the training was going to be a rigorous one, due to the peculiarities of the job.
Soon the three months passed, and Tom was back from his training, ready to commence work fully. During the whole period when Tom was away, Phil had tried out three jobs already, and he was already sourcing for the fourth one. He mentioned jokingly at a point that Tom should confirm if the agency were still recruiting Male Escorts. Some time passed, and Tom was faring so well, his manner of communication had changed, and he knew when to act formal or not. Also, his knowledge about things was heightened, Tom seemed to have an inkling about almost every important issue which was happening in the world. Whenever Tom and Phil interacted with a third party, Phil was always quick to notice the way in which Tom would speak and interact.
As if that was not all, Tom was always bringing quite expensive stuff back home; these things could not ordinarily be provided by the former Tom which Phil had always known. Phil concluded that Tom's financial status was due to this stable and lucrative job which he now had, he was now ready to become one of the Male Escorts in the agency which Phil worked.
Sadly, for Phil, the agency in which Tom was working was not ready to recruit anytime soon. They searched together for other agencies who could recruit, the responses from these agencies all meant the same thing: NO VACANCY.!  Phil had to seek for clients on his own, with the help of Tom who was now quite experienced, he was able to land his first client. Phil's debut performance was average. However, he was surprised to find out that the client requested his services again after a while. Before you knew it, Phil started getting referrals, and he was frequently contacted than before. Few years passed and for these two Male Escorts, Phil and Tom were doing very fine. Tom was a renowned escort with top-notch services who had also climbed up the ladder in the agency which he worked, while Phil was an independent male escort which prospective independent Male Escorts could look up. For these good friends, escorting was no longer referred to as a job, it was life itself.