Questions which prospective male escorts need to tackle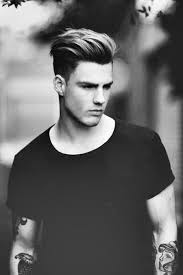 Male folks who want to be Male Escorts must know that there are certain things which must be looked into, the fact that people are thriving in it without any visible challenge does not mean the career of a male escort is all that smooth. Male Escorts are male individuals shouldered with the responsibility of carrying out escorting services to clients who are in need of them. Such services could include anything; there are times when you as a male escort, might have to do things outside your job description, all in a bid to satisfy your client. However, what is very important, is getting positive reviews from your clients after any job.
Now, some questions need to be answered by your very self before going into the world of escorts. One of which is needed is commitment. For potential Male Escorts, there is the need for you to put in your very best to make sure everything goes on well, there is the need to show a high level of dedication to whatever you are set out to do as a male escort. Clients, for sure, are usually fond of requesting services of Male Escorts who have often impressed them due to their commitment level. For sure, there are benefits to this, including monetary incentives.
Letting others, it is a factor you have to decide for yourself. Do you want others to know what your career path is? Are you also scared that you could be scorned at for venturing into the world of escorts? Advisably, it is essential that you involve your family and friends alike. Forget the probable fact that they might not support you. However, it is your responsibility to state your reasons for wanting to become a male escort; there are high chances that some of them, if not all, would support you and give you the go ahead. There are chances that some of them could have the necessary connections you need, and that could be the ticket you need to thrive as a male escort.
Also, handling the emotional effects of being a male escort, is a question which must be truthfully answered. If you are someone who is quite ill-tempered and wants to go into the escorting job, there is a huge need for you to work on yourself as soon as possible. This is because while carrying out your escort services with a client, there are chances that statements uttered at you might be insulting. For you to overlook such, you have to be in the best of tempers, for if you reply such clients in the very form with which they addressed you badly, consider that as a very prominent dent on your career. If you happen to be under an agency when this happens, your actions will affect the agency's image as a whole, your image as an escort, and this could breed bad blood between you and the agency.
Another issue which must not be overlooked is the issue of starting out on your own or under an agency. For those who want to be independent, there is a whole lot of work to be done. Truthfully, it is quite a herculean task for potential Male Escorts, to get clients without any referral or connection of any sort. Therefore, it is required that you present your escorting services to the public in a very attractive manner. The reason for the problem which independent Male Escorts have faced as regards not getting clients, is poor public communication skills. There is a high possibility that your services are not well spelt out to the public. So, it is necessary that your escorting services are well packaged and presentable. Doing this on social media platforms gives you an edge. The social media has proven to be a reliable advertising tool which Male Escorts can use to their advantage.
Male Escorts must understand that top-notch delivery of escorting services to clients is paramount. Also, worthy of note is the fact that, the road to success is not an easy one, Male Escorts must be ready to face each challenge with a resolved mind.