Gay male escorts and the delivery of excellent escort services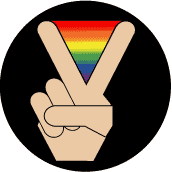 Gay Male Escorts need to note that they have the same ability and chance to flourish as male escorts who happen to be straight. However, they must be willing and ready to do things acceptable to them. Given the current detest against gay males in some parts of the world, Gay Male Escorts need to carry out their escort services in a friendly atmosphere. Gay males who want to venture into the world of escorting need to have it at the back of their minds that, it is something that should not be rushed. Rather, it requires a certain level of research, knowledge, and a proper level of understanding, which must be attained, to carry out effective escort services.
A gay male escort shares his tale of his struggles in the world of escorts. "Before going into this, I knew little or nothing of what escort services entailed. I had no idea that I would one day, end up as an escort. I stumbled on an advertorial on one of the social media platforms, by an agency who needed both straight male escorts and Gay Escorts. At first, I was reluctant to apply, but a friend of mine who knew another friend who was into the escorting business advised me to apply. He also linked me up with this friend to put me through."
"I met and spoke with this friend, not once, not twice, about the escorting concept, and he made sure he explained every important detail which was involved in the world of escorts. He pointed out quickly that, there was no difference in the services offered by Gay Male Escorts and the conventional straight male escorts, as they had equal chances to succeed. After this, I was more than determined to give it a shot. I applied, attended an interview, and I was employed. What made me more satisfied was the fact that, the escort agency made it a point of duty to enlighten those of us who were new to the escort world, other more experienced escorts were also on ground to narrate real-life experiences and pointed out the lessons which were meant to be noted."
"Soon enough, my first job was around the corner, and I was quite eager to showcase the stuff I was made. This job proved to be quite challenging because the client was one who expected me to be clairvoyant, and of course, I was not. This often resulted in backlashes from the side of the client. One important thing I had learned, is to be cool-headed and exhibit patience when dealing with clients. I never for once, traded words with the client and soon enough, the backlashes reduced to the barest minimum. The time frame I was to spend with the client was three weeks.
I guess I still had more time to work out a good relationship with the client. One day, I overhead the client trading words with someone over the phone, this seemed to be a war of words between two people in a relationship. I decided not to inquire right after he dropped the call. Hours later, he was in a much calmer mood then I politely popped the question."
"I was surprised he would open up, and I was even more surprised when I learned he was gay. This made it quite easier for me to proffer solutions based on the experience I had with my partner. I even went to the point of digressing, by narrating how I joined the world of Gay Male Escorts, I told him these all in a bid to calm him down. Afterwards, my work time with him was over, we exchanged contacts and have since remained in touch since then."
"The outcome of this first job was positive, and I was certain that it was going to be quite easy to satisfy clients. I had many more job outings with clients and even though, it was not an easy ride all through, I am currently striving to be a model for potential Gay Male Escorts." He concluded.